For Hire

VW Transporter T6

Our VW Transporter T6.1 has the campervan credentials that you would expect with its vanlife heritage, however it is still built around a mobile garage and changing room for outdoors adventures.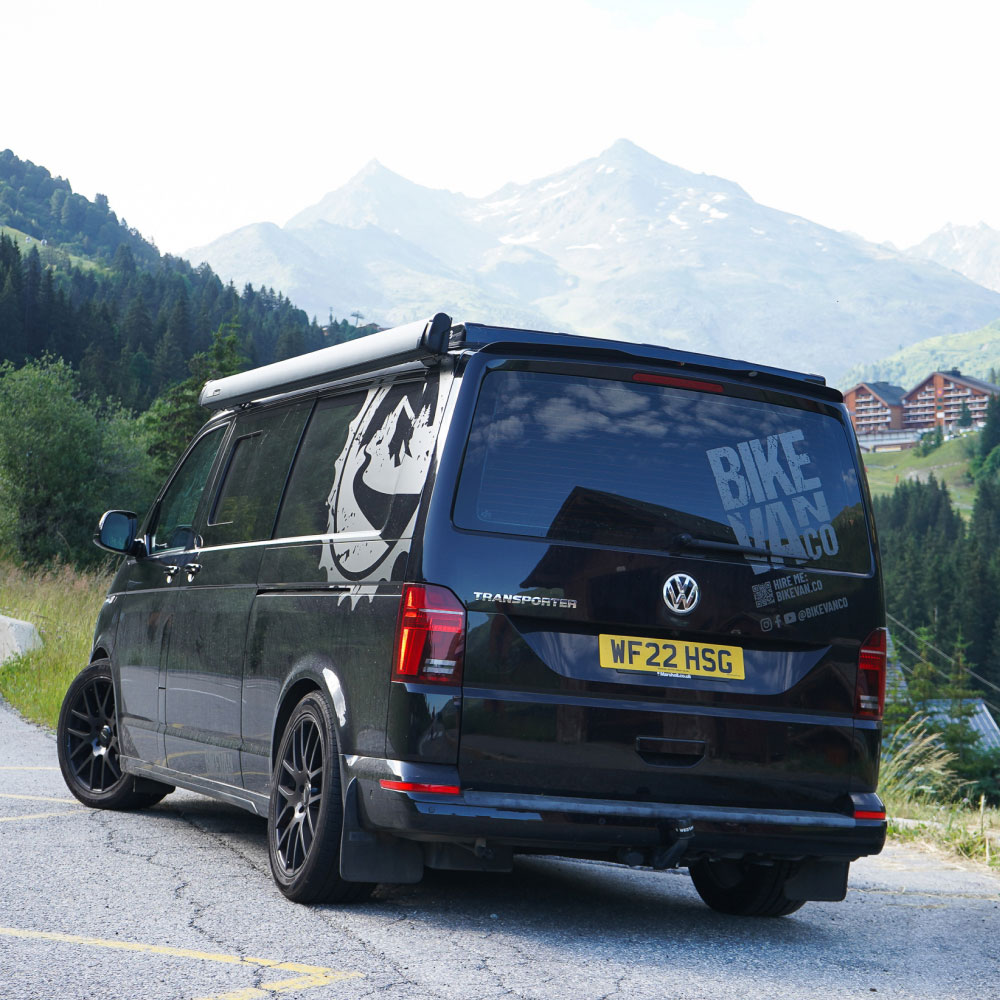 VWs were the original campervans and we have taken that heritage and added action sports capability. Ideal for couples adventure breaks, as a base for a race or a specific event, our VW T6.1 adds some real vanlife sparkle to your experience. No dogs are allowed in this van.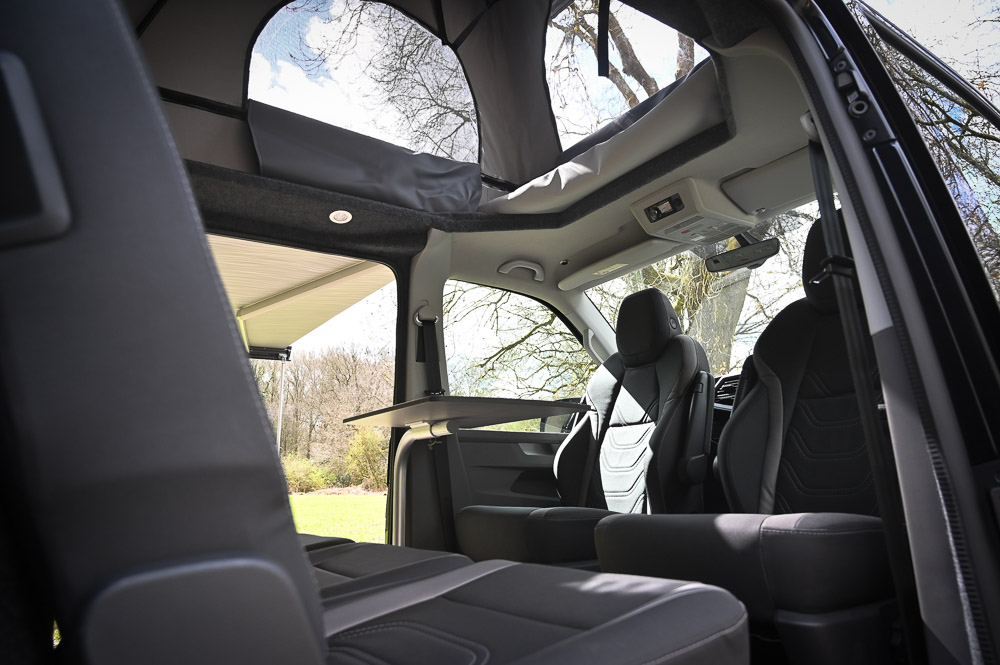 Overnight Stopovers
On the side of the VW is a 3m awning that extends 2.5m to provide shelter from the elements – with LED lights to keep you functioning beyond dusk! The VW has a Skyline roof that sleeps two with a luxury mattress so that you are ready to go the next day. There are plenty of windows and openings in the canvas to enjoy the views, plus a full zip around the base for a pop top opening, while the base lifts and tilts for extra head room when parked up.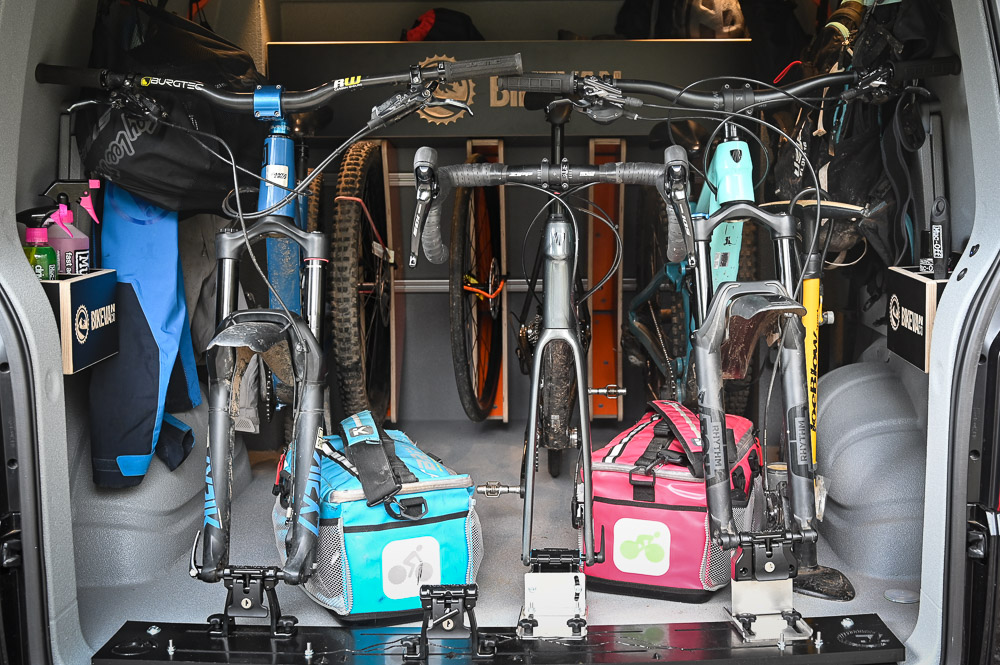 Changing room with 4 bike store
This is the Long Wheel Base (LWB) Transporter T6.1 that perfectly incorporates the wet/changing room in the rear with racking for up to 4 bikes (4 MTB/4 road), stowed safely and securely, fold out benches, with hooks and cubby holes for kit. We look after ebikes as well with two sockets available in the rear; your bikes can be charged between destinations.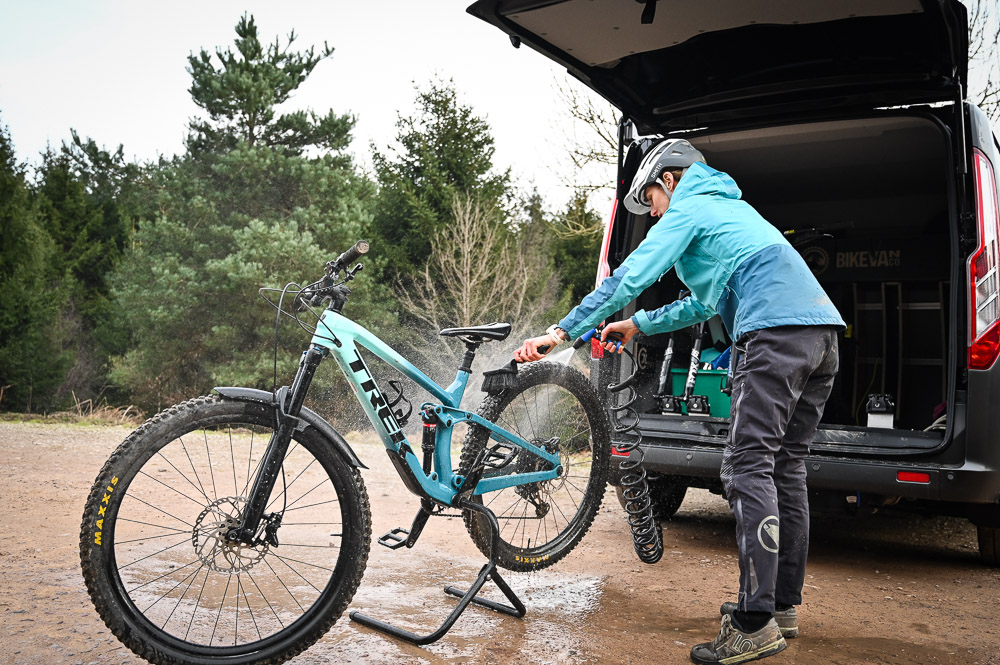 Keep it clean
Underslung and accessed from beneath the tailgate is the 70L tank that services the pressure washer. Attach the hose and trigger and switch on the pump to make sure all your kit goes back inside clean. Make use of the Muc Off products provided in the holders just inside so you are ready to ride at the next trailhead. The tank is easily replenished with a standard garden hose attachment found behind the passenger front door.